On Monday 11 October 2021 at 9am, we had the pleasure of officially launching the 10th class of AIMS Senegal Masters.
This cohort welcomes 60 students from 10 countries in #Africa with more than 57% #women spread across our two main programmes which are:
The #COOP cooperative master's degree programme with this year's intake of 20 students of which 65% are women. This master's programme takes a work-integrated learning approach, combining theoretical and practical courses to enable them to integrate easily into the workplace.
It takes place over 18 months with 10 months of classes, a 6-month immersion period (internship) in a company in addition to a 2-month research project.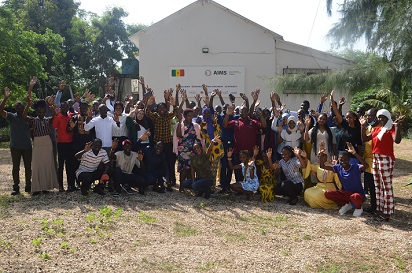 And the Regular Master's programme which welcomes 40 students, 47% of whom are women. It takes place in two phases, a refresher course phase and an evaluation course phase which includes a research project writing phase.