AIMS Senegal has trained over 400 students since its inception in 2011. Our students benefit from the experience of renowned visiting lecturers, with capacity building provided by tutors who are always available on campus to ensure a 24-hour learning environment.
With backgrounds in mathematics, engineering, physics, computer science, and actuarial science, AIMS students are required to invest at least 20 hours in community service activities during the academic year to strengthen their leadership skills and their commitment to give-back to Africa.
For this academic year, AIMS Senegal host 53 students from nine African countries in its Regular Master's and Co-op programs. Out of this number, 43% are female. Meet our students for the 2022/23 Academic year.
Regular Onsite
Mitonsou Tierry Hounkonnou
Benin
Yebadokpo Charmaine Aurette
Benin
Life on Campus
AIMS tuition, study materials and housing are fully funded through a generous scholarship. AIMS' residential nature allows more contact time between lecturers and students than is available in a typical university setting.
Students typically study two subjects for three weeks each, with each day comprising morning lectures followed by problem-solving and computing sessions each afternoon. Additional tutorials and special lectures are held in the evenings when students also usually complete their assignments.
AIMS Senegal has one residence for students and tutors (Residence Crystal) and another for lecturers (Residence Kadi), all within walking distance of the centre. The student residences are double-occupancy rooms with a communal living space and laundry facilities.
AIMS Senegal is a bilingual institute (English and French), and we have students, tutors and lecturers from various nationalities. We have two language teachers who help the students become as bilingual as possible within the first few months. All lectures are delivered in either English or French. PowerPoint slides usually accompany lessons to facilitate the process for students with difficulties in one language.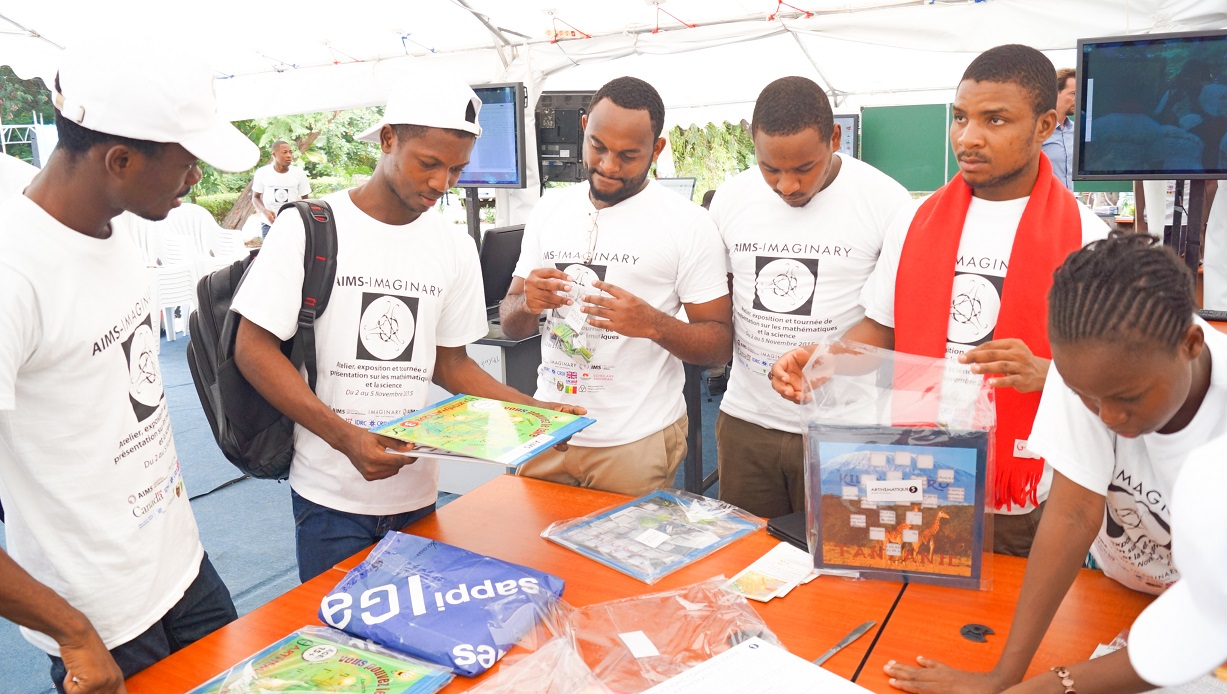 Life at Mbour
Mbour is located in the middle of the Petite Cote region, only 80 km south of Dakar. Supporting a population of around 200,000, it is Senegal's fifth-largest city and one of the country's fastest-growing.
The sandy beaches of Mbour and especially Saly are popular tourist attractions. The Bandia Game Park is 20 km from the institute and hosts many species, native and non-native to Senegal.
The IRD site, which hosts AIMS Senegal, offers many natural attractions, including over 350 species of birds, unique trees and other flora and fauna.
A great base to explore the region, Mbour is located less than a day trip away from many other interesting sites on the Petite Cote and the nearby Sine Saloum: visit the beaches, markets, Joal Fadiouth, la Réserve de Bandia, La Somone or Popenguine.
A large city, Mbour contains a melange of all of the countries' ethnic groups and languages. While Wolof is spoken widely, Sereer, Pulaar and French are equally widely used.