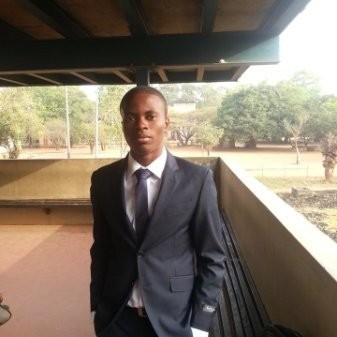 "Before getting the AIMS scholarship, I obtained a BEng in electrical engineering from the Polytechnic School of Abomey-Calavi University, Benin.
My first day at AIMS was quite special – it was the first time I had ever been in the same environment with so many people from different countries. I couldn't stop greeting people, asking their names and trying to guess their nationalities!
AIMS is the ideal environment to learn magnificent things in record time. Thanks to AIMS and equally through my Co-op internship at NADJI BI, I acquired software skills in R, Python, Android Studio, Java and SageMath. I learned to work under pressure and manage my time intelligently while gaining public speaking, leadership, project management, and entrepreneurship skills. AIMS is an amazing experience that prepares Africans to face the challenges of the continent. After AIMS, I hope to pursue my studies to get a PhD in electrical engineering".
The media group 54 États featured a story on Audrey, after he emerged as finalist at the EDF Pulse Africa competition. Full story.