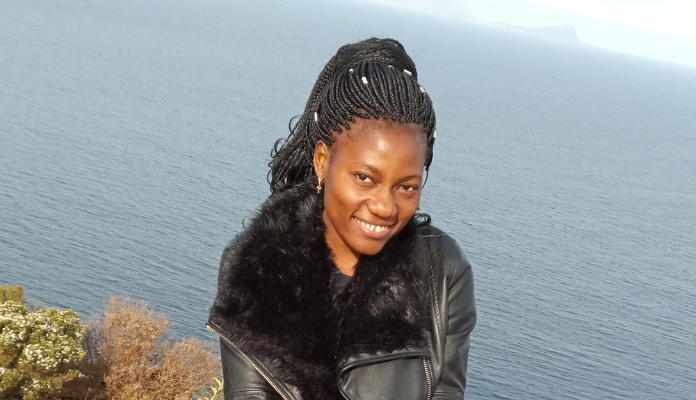 My parents wanted me to become a Medical Doctor, so that was the only career I had in mind – but I was secretly thrilled by the detective movies I watched and dreamt of a career with the police! I obtained a BSc in mathematics with a minor in computer science​ from the University of Buea, after which I took courses in applied statistics at MASTAT, Yaoundé, Cameroon.
I heard about AIMS while I was a student in Buea and immediately set my mind to it. Thanks to AIMS, I acquired skills in Hadoop, R, Spark, Scala, Python, Java, MySQL, DataBase, Mathlab, Gns3, Octave, Android development and Sage. Public speaking, critical thinking, teamwork, working under pressure and problem solving are some of the other soft competencies I gained. I was privileged to glean a Co-op internship at the Université Paris 13. I discovered a simple way of implementing machine learning algorithms on heterogeneous architecture using the mean-shift algorithm developed at the Laboratoire d'Informatique de Paris Nord (LIPN).
We had good lecturers and tutors who motivated us, friends who encouraged each other and a caring administration that always made an effort to be available when we needed their interventions.
AIMS throws challenges at you, which once overcome, result in a deep feeling of satisfaction. Just like when you spend so much time on a mathematics problem and finally get it right.
After graduating from AIMS Senegal in 2018, Foutse proceeded to Université Paris Saclay for a Master's in the data processing. She currently works as a Data Analyst at COEXEL.