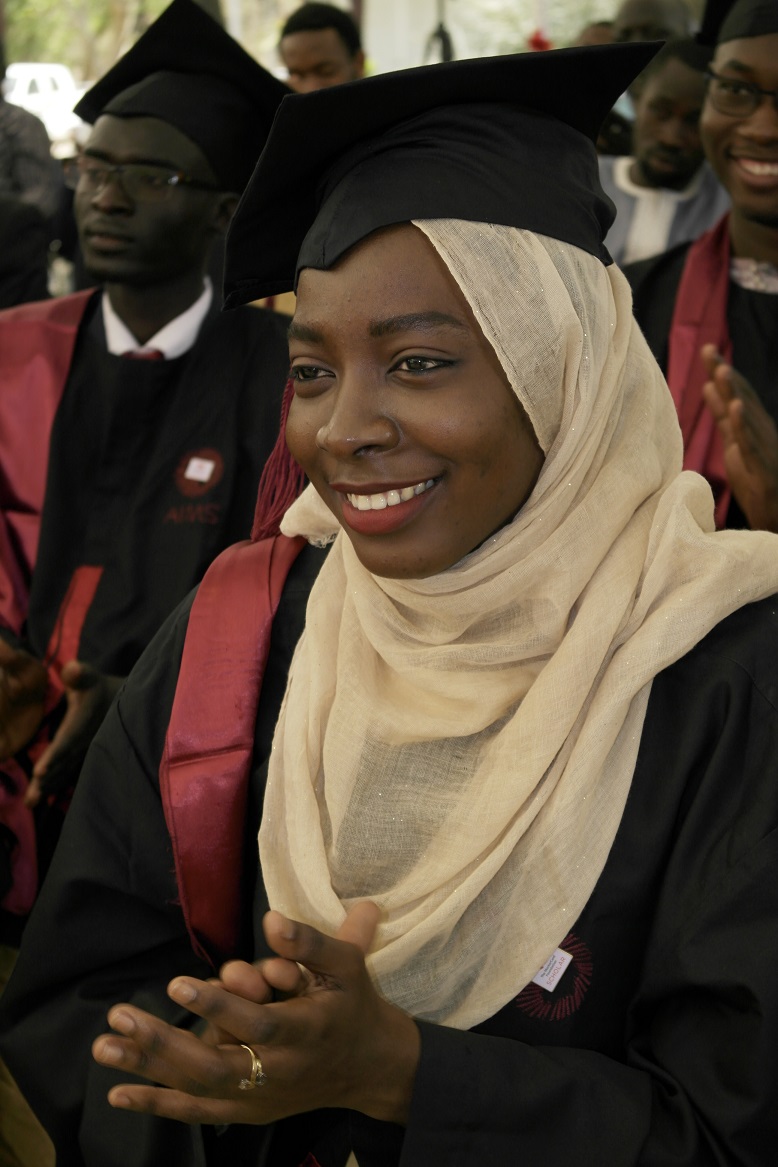 Prior to joining AIMS Senegal, Ndèye Mbeuguet Niang studied mathematics and computer science at the Gaston Berger University of Saint-Louis, Senegal.
A Mastercard Foundation Scholar and member of the pioneer Co-operative Education cohort at AIMS, she conducted her co-op internship at the Centre of Networks and Information of the Ministry of Higher Education, where using web semantic technologies with Java and Hadoop, she prepared a sharing framework to accommodate the data, after converting and modelling it to facilitate its accessibility to users.
"The internship was an essential component of the program. I worked at the Centre of Networks and Information at the Ministry of Higher Education, where I established a virtual library and developed applications to facilitate the sharing of numerical resources. For better management, we set up a reusable intelligent system with the Java language and Hadoop frameworks. I came out of this challenging yet exciting and determinant experience with an ambition to conceive intelligent systems better than Google! I'll remember AIMS for the academic enrichment and family-like warmth," she said.
Her work was so compelling that during her defence in February 2017, Atos, an AIMS industry partner and global leader in digital transformation, offered her a position as Data Scientist. Now based in Dakar, Senegal, Mbeuguet works for Sonatel-Orange, another AIMS industry partner, where she holds the position of Data Scientist Manager for Orange Sierra Leone.