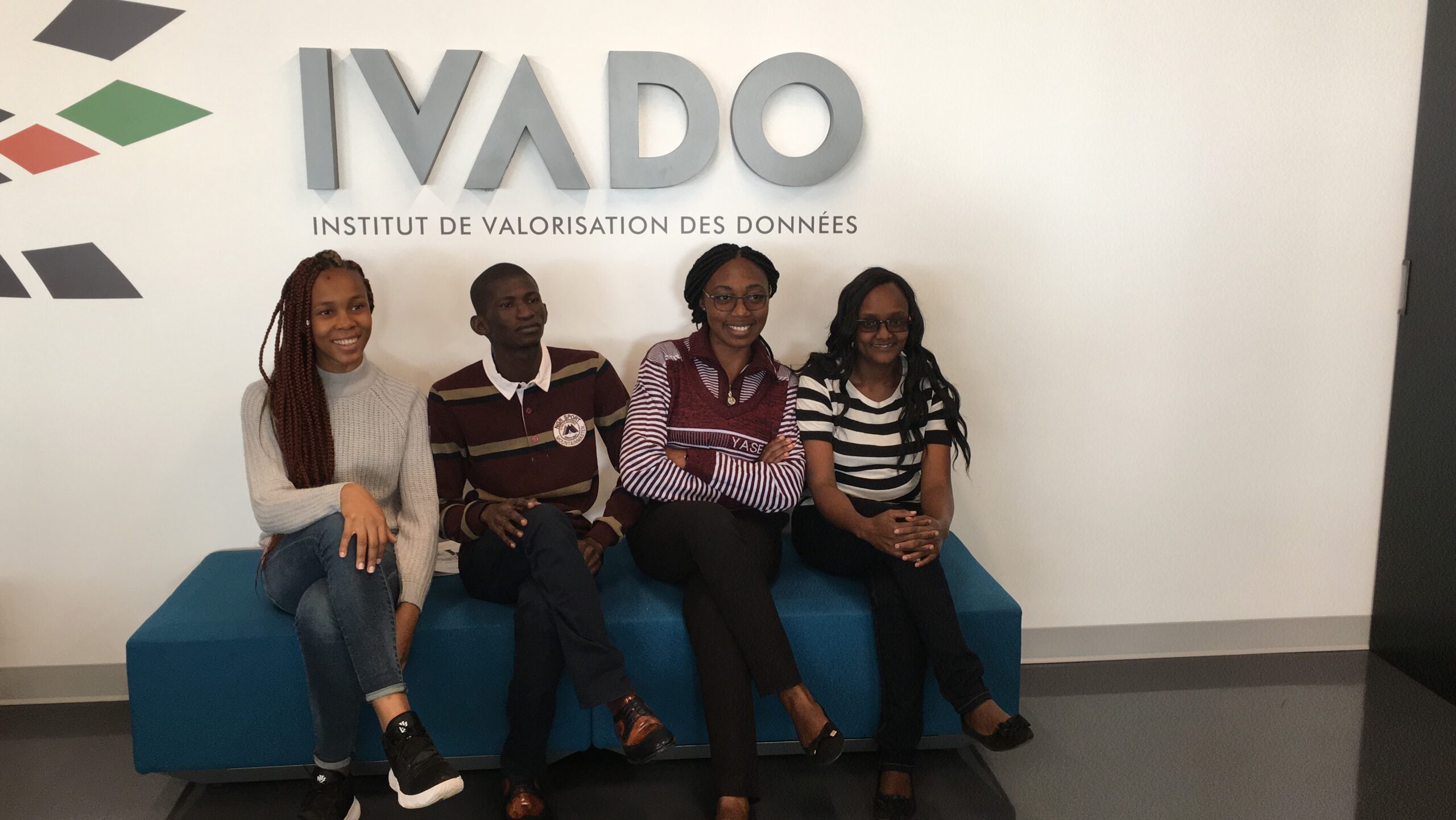 In June 2019, the Institute for Data Valorization (IVADO) in Montréal announced its partnership with AIMS, the first of its kind with an African academic institution.
Through the agreement, IVADO will award scholarships to up to eight AIMS Master's students per year, over a period of three years, who will carry out supervised research activities at Université de Montréal, Polytechnique Montréal and HEC Montréal.
Eight students from AIMS Cameroon, AIMS Rwanda and AIMS Senegal were selected for the first cohort of short research stays in Montréal from June to September 2019, with AIMS Senegal gleaning three spots for Janet Mutuku from Kenya, Nneka Okolo from Nigeria, and Matar Ndongo from Senegal.
According to the International Development Research Centre, advancements in data science could exacerbate international inequalities. Indeed, there are already signs of vast disparities between nations in the development of techniques of social significance in data science and related fields, including artificial intelligence. Through this partnership, IVADO and AIMS hope to stimulate knowledge sharing and build academic ties.
Learn more about the experiences of the first cohort in the video below.