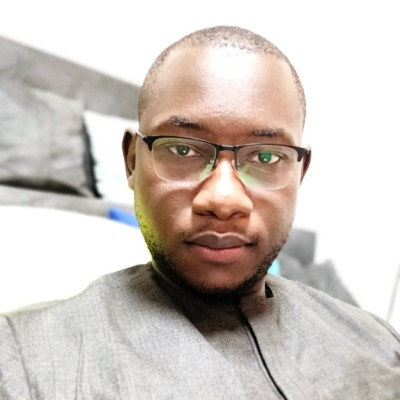 As a little boy, I wasn't sure what I wanted to become – though I was certain I wanted to be rich! Perhaps my quest for riches led me to study finance and computer security at the Gaston Berger University of Saint-Louis, Senegal. When I applied for a bursary at AIMS, I wasn't very confident – but I made it!
During my work placement at Wutiko, I was in charge of the authentication processes, ensuring that the application was safe from cyber-attacks. My work impacted user perception of the website, thus attracting more customers and investors. I acquired multiple skills, such as working on Django, AngularJS and other frameworks.
I encountered a couple of technical, problem-solving difficulties. One day, I was busy with my routine work when our technical supervisor asked my teammate and I to deploy the first version of our application into an online server. I ended up working till 9 pm without being able to finish! However, the daily challenges did not undermine the exciting, educative and life-changing experience.
AIMS has given young Africans like me an opportunity to see the different facets of science. I hope to gain more professional experience with an IT company.
After graduating from AIMS, Oumar worked as Data Scientist at Atos for over a year. He later moved to Sonatel-Orange, where he currently holds the position of Data Scientist.